In Rovinj there are 2 separate ports from which catamarans and ships sail towards Venice. Read your ferry tickets carefully in order not to have to run unnecessarily up and down between ports in Rovinj and miss the departure of the catamaran in the worst-case scenario. All catamarans bound at night are stationed in the northern port of VALDIBORA, but some in the morning WITHOUT PASSENGERS move to the old town if they leave Rovinj without any stopovers towards Venice. Those who have a stopover in Poreč or Pula often take guests on board at Valdibora. Please read your tickets carefully, where it clearly says where you need to be 60 minutes before departure.
The port of VALDIBORA is located in the northern part of the city and is well visible as soon as you descend down the hill towards the old town centre.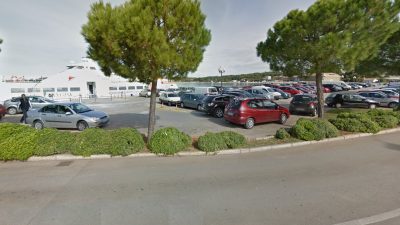 Stari grad (customs pier, customs gat, customs pier) is located in the center of the city and is only accessible on foot.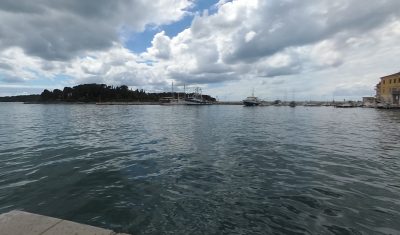 The parking lot by the sea in Rovinj is called "MALA VALDIBORA" is located right next to the northern port of Valdibora at the entrance to the city and is in the immediate vicinity where the catamarans are tied.