Canal Grande, in ancient times called Canałasso forms one of the main water transport corridors in the city.
One end of the canal leads to a lagoon near Santa Lucia Train Stationand the other ends by St. Mark's square; in between, it creates a large reverse letter S shape through the central district of Venice (sestieri). It is 3.8 km long and 30 to 90 meters wide, with an average depth of 5 meters (16 feet).
The Canale Grande waterfront is surrounded by more than 170 buildings, most of which date back to the times between the 13th and 18th century. In the 19th century, they demonstrated the prosperity and art created by the Republic of Venice. The aristocre of Venetian families faced great costs to show their wealth in suitable palaces; This competition reveals the pride of citizens and the deep connection with the lagoon. Churches along the canal include the Basilica of Santa Maria della Salute. Centuries of tradition, such as the Historical Regate, are held every year along the Canal.
Since most of the city's traffic runs through the canal and not across it, the Rialto was until 19th century The only bridge. Currently, three more bridges, ponte degli Scalzi, Ponte dell'Accademia and the controversial Ponte della Costituzione, built in 2008, designed by Santiago Calatrava, connect the railway station with Piazzale Roma, one of the few points in Venice where buses and cars are driven. As was customary in the past, people in several places can still cross the canal with a simple gondola called traghetto.
Most palaces grow out of water without pavement. As a result, you can only go by boat past the front buildings on the Canale Grande.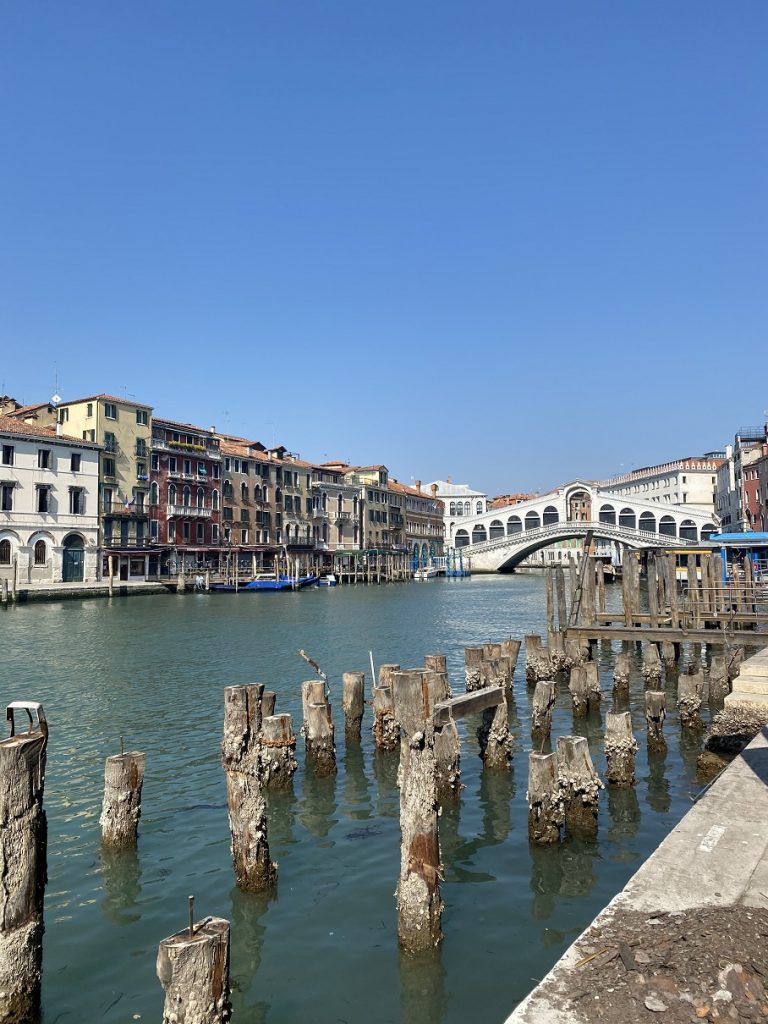 The main attractions at Canale Grande are: